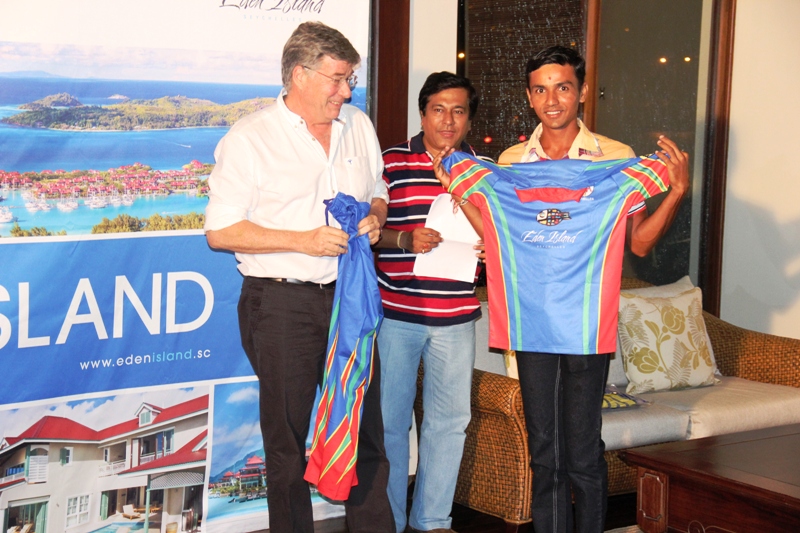 The Seychelles national cricket team leave the country today for South Africa to take part in the International Cricket Council (ICC) world twenty-20 division two qualifiers.
The team were presented with the equipment they will be using at the tournament during a ceremony at the Eden House, Eden Island on Monday evening. The equipment include playing kits, tracksuits, caps, bags and shoes.
National Sports Council (NSC) chief executive Giovanna Rousseau, who was present at the ceremony, wished the team the best of luck ahead of their venture.
"In 2012 you competed in division three and were promoted to division two. Now our hope is that you can be promoted to division one and keep on improving further," she said.
Ms Rousseau also congratulated the Seychelles Cricket Federation on their hard work and reminded them to start working on the site of the cricket stadium.
Also present at the ceremony were representatives of the teams' sponsors – Eden Island, Seychelles Trading Company (STC) and Civil Construction Company Limited (CCCL).
An individual sponsor, Agnes who did not want to disclose her surname, provided the shoes to be worn by the team members.
The Seychelles team will compete in a group which includes Nigeria, Swaziland, Mozambique and Ghana.
In all there will be 14 players and two officials making the trip along with their coach and team manager.
Twenty20 cricket is a short form of cricket. It was originally introduced by the England and Wales Cricket Board (ECB) in 2003 for professional inter-county competition in England and Wales. In a Twenty20 game the two teams have a single innings each, which is restricted to a maximum of 20 overs.
The players chosen for the trip are Kaushal Patel, captain Harikrishnan Kamalan, Janaka Ratnayaka, Murrey Peter Clarke, Sandesh Kunder, Aravind Bhuva, Aruna Hathurasignha, Sanjay Kunder, Mukesh, Dharma, Sohan, Dheeraj, Suranga Fernando, Dhyivesh. Patrick Thomas is the team's coach and Ramesh Venkatesharalu the manager.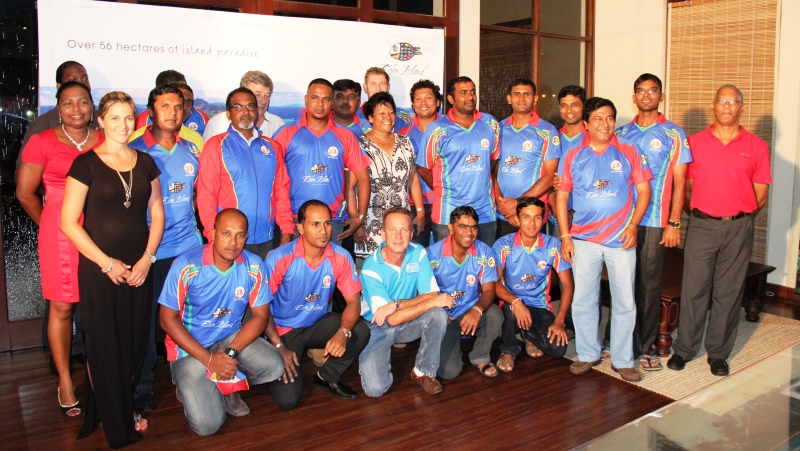 S. N.