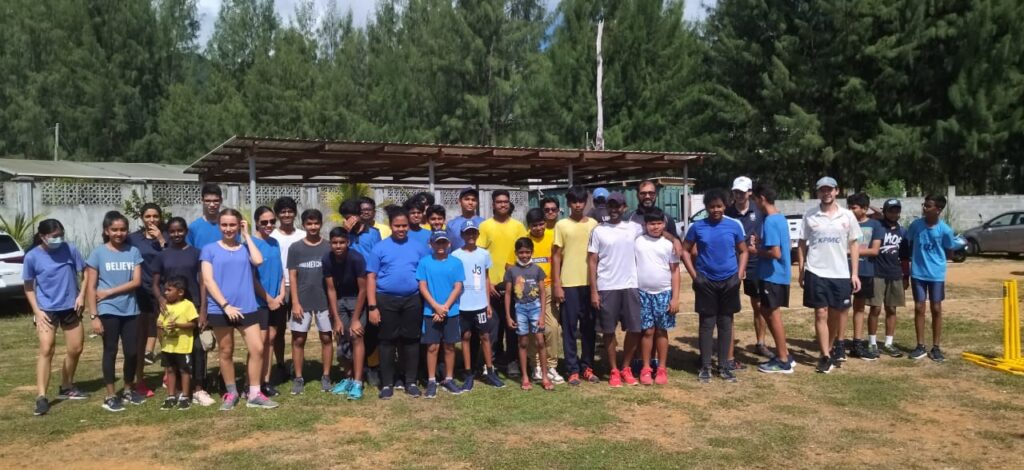 International school won the first Junior cricket match against Independent School organised by Seychelles cricket association on Saturday 14th may. Children were all motivated and participated enthusiastically. Also, More than 70 kids participated in this fun day event and enjoyed the day.
Winning the toss Captain Hoswin Kannan of Independent school opted to bowl first.
Upon batting International school scored 120 runs at the end of 15 overs with Janil( 45), Shanmugan (17) and Lithira (9) bowlers of Independent school team Selvesh grabbed 3 wickets and shakthi took 1 wicket.
Upon chasing independent School managed to score only 84 runs at the end of 15 overs and their best performers were Navin(9) , Hoswin (8), Amrat (7) and ISS bowler Lithira grabbed 3 wicket and carried his team to a win by 36 runs at the end of 15 overs.
Addressing the children, On Behalf of Seychelles cricket Association coordinator of Junior cricket Mr. Patrick Thomas and Mr. Krishna Naidoo thanked all the students and their parents for their involvement and promised that SCA is planning to keep Saturday for ladies and Junior school cricket for the rest of the year. A detailed schedule will be circulated to school and women's team soon. We also welcome all families, friends and cricket lovers to support these children during Junior cricket tournaments.