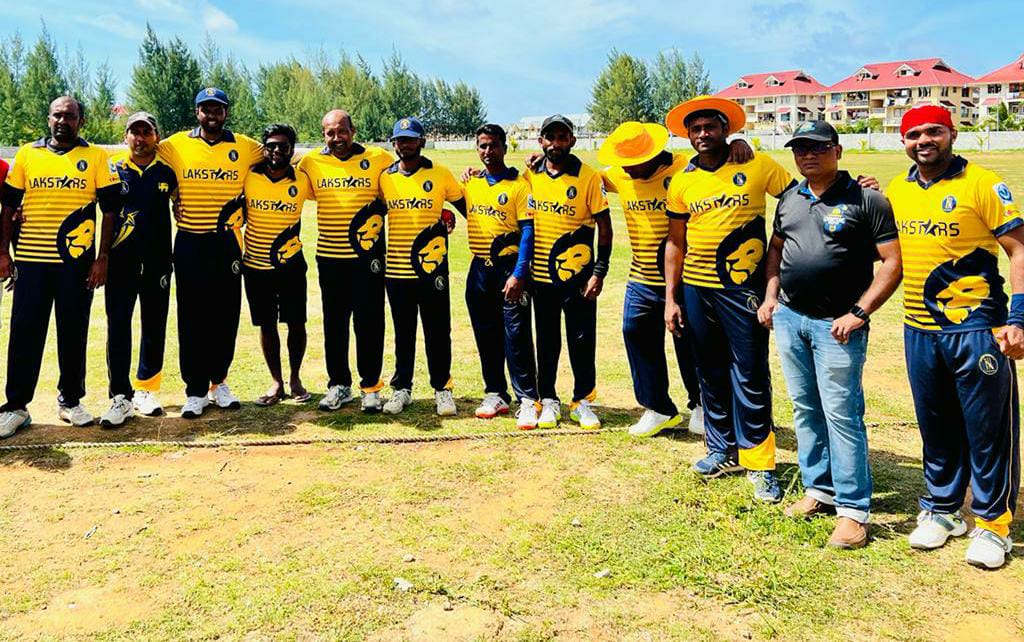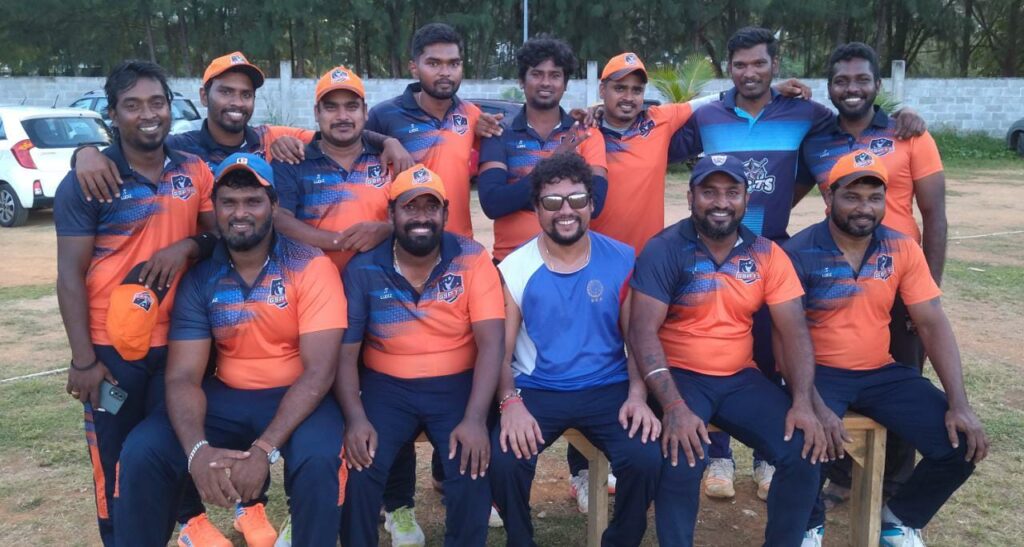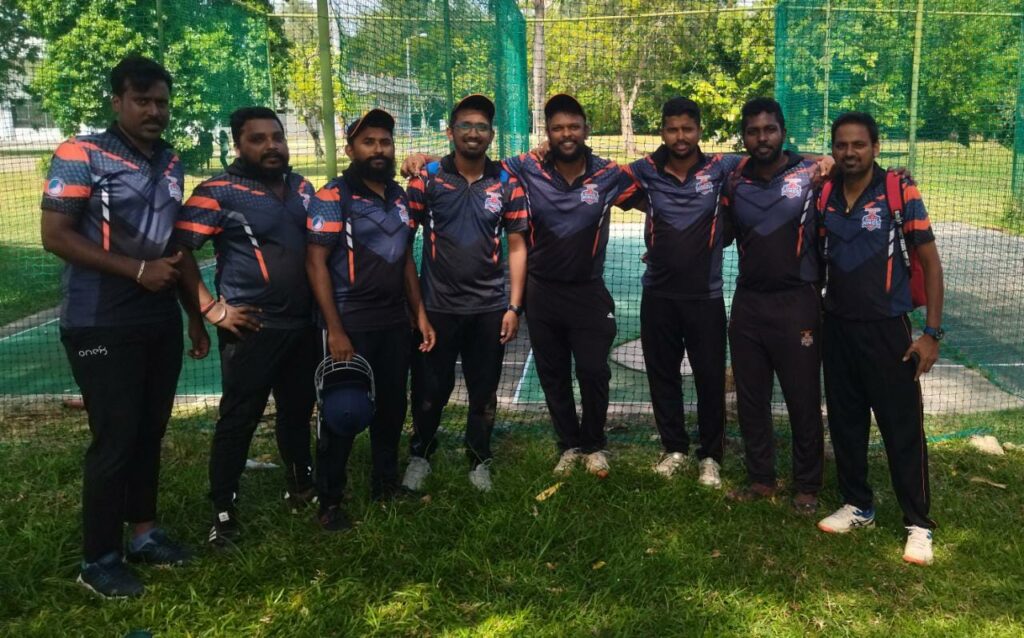 Lakstars and Gsp7s wins the opening day matches.
Seychelles Cricket Association kick started their new T20 cricket tournament, which started at perseverance on Sunday. In the first match Lakstars played Vijay Warriors and beat them by 4 wickets.
Winning the toss captain of Lakstars Aruna opted to bowl and managed to restrict the Vijay Warriors with a mere score of 97 all out at the end of their allotted 20 overs. Shanmugam Tharmenthiran (3wk) Thiwanka Rajapaksha (2wk) were among the best bowlers for Lakstars. Stefan Knights 22(23) of Vijay was the top scorer for Vijay. Chasing the target, Lakstars lost wickets with Vijay bowlers Krishna Naidoo (3wk), Lalji Hirani 2(wk) as they managed to strike early., A good batting performance by Kavinda Basnayake 48(49) and Daminda Dhananjaya 14(18) carried their team to victory. Kavinda was judged the Player of the match for his all-rounder performance.
In the afternoon gameGSP7s and Gsp7s-A played each other.
Winning the toss Captain of GSP7s A team Arun Krishnan opted to field. A good bowling spell by GSP7s A strike bowlers led to a collapse in the top order of GSPs7. Despite the loss of wickets, a responsible innings from kalvin Deso 43(42) and Manish 16(10) helped GSPs7 to set a target of 112 runs. Bowlers Lijo of Gsp7s A grabbed 3 wickets. In the second inning Gsp7s bowlers exhibited a responsible bowling attack with Sanil (3wk) & Kalvin Deso (2 wk) managed to restrict the GSP7s A to a score of 86 runs and winning the match for the GSP7s. Amongst the batters Arun 27(45) and Selvakumar 13(10) were the best performers. Kalvin Deso was selected as the player of the match for his all-rounder performance.
Meanwhile, at Roche Caiman Four teams namely Deevas Kings, BD Tigers, Narayan XI and Spartan warriors played a one-off knockout game to qualify for division 1 – Amazon betting T20 Championship at Perseverance. In the morning match Deevas Kings played BD Tigers. Winning the toss captain of Deevas Kings Deepak Radhakrishnan opted to bat first. Despite losing early wickets a solid batting performance from Udhayan Sivakumar 44(54), Vijeesh gopi 12(17) and Pushparaj 13(21) helped them to set a target of 122 runs. Ruhul Amin (2wk) and Jahid Ali (2wk) of BD Tigers were amongst their best bowlers. Upon chasing the target BD tigers batsmen tried to steady things but Deevas Bowlers Udhayan Sivakumar (3wk) Selvakumar Natarajan (2wk) and Deepak Radhakrishnan (2wk) restricted them to 87 and winning the match by 34 runs. Opu 31(42) and Ashik 10(14) were the best among the batsmen of BD Tigers. Udhayan Sivakumar was selected for his best all-rounder performance.
In the afternoon game, Narayan XI won the nail-biting thriller against Spartan warriors. Winning the toss Spartan warriors opted to bowl first. Narayan XI Govind 30(47) and Abhijit 19(29) played well and managed to set up a target of 98 runs at the end of 20 overs. Bowlers of Spartans, Aswin (3wk) Meeran (2wk) and Kalai (2wk) were the best amongst them. Upon chasing the target Spartan warriors' batsmen aswin 17(29) and Parthi 24(24) tried to steady things for them but bowlers Abhijit (2wk) and Rajesh (2wk) of Narayan prevented Spartans from winning by just levelling the scores. This led both teams to play a Super over.
Sohil bowled the super over for Narayan and removed 2 wickets as Spartan scored just 2 runs. While batting a flash 4 runs from Abhijith led them to victory.
Eventually Narayan XI and Deevas kings won the qualifier and retained their places in Division 1.
Contributed by Deepak Radhakrishnan -Tournament Director