DIVISION 1-Vijay Warriors and Grankaz Kings booked their place in the Finals of Division 1 MSC super league T20 on Sunday the 5th June.
In the first match of the day, semifinals of Div-1 was played between Vijay Warriors and Lakstars.
Winning the toss Lakstars decided to bat First.
Upon batting, Lakstars scored 90 runs in 20 overs. Janaka 25(20) , Chamara 14(22), Thivanka 12(11) were the best among their batsmen.
Bowlers of Vijay Warriors, Krishna Naidoo and Murji Sayani grabbed 3 wickets each and Kaushal Patel took 2 wickets.
Upon Chasing the target, Vijay Warriors batsmen Patrick Thomas 14(24), Stefan Knights 19(17), Lalji H Hirani 23(17) carried the team to victory.
Krishna Naidoo was selected as the Player of the Match for his all round performance.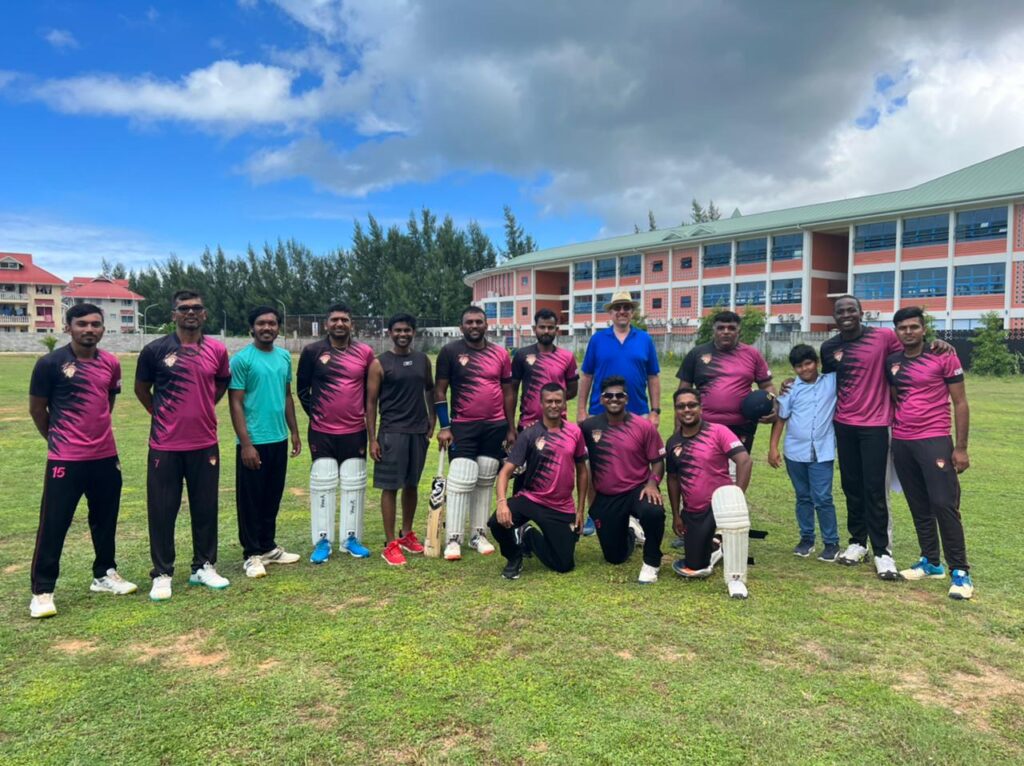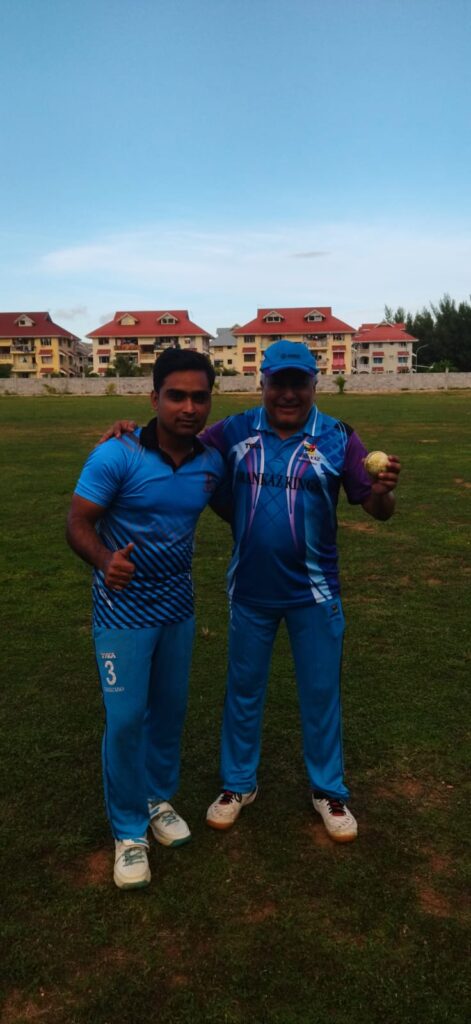 In the afternoon, the second Semifinals of Div 1 was played between GSP's 7 and Grankaz Kings.
Winning the toss skipper of Gsp's 7 Natraj decided to bat first.
Upon batting batsmen Natraj 32(28) , Babu 47 (36), Kelvin 19(23), Sanjay 16(14) helped to score 151/7 in 20 overs.
Arup Das of Grankaz Kings grabbed 5 wickets in his spell of 4 overs conceding only 25 runs
Upon Chasing , the Kings lost their opening batsmen in the first ball of the match .Despite the early wicket, batsmen Islam 60(28), Neel Rao 18(11), James 17(18) won the game for the Kings at the 19th over of the match.
Manish of GSP's 7 grabbed 3 wickets Arup Da of Grankaz Kings was selected as the Player of the Match for his bowling performance.
Eventually both VIjay Warriors and Grankaz Kings have qualified and will play against each other in the finals of Division 1 MSC Super league T20 tournament on Sunday the 12th June in the afternoon match at the Seychelles International cricket ground, at Ile' Perseverance.

Contributed by Deepk Radakrishnan – Tournament Director