Gran Kaz Kings are in the Vijay league final after their win in the second qualifiers against Lakstars on Sunday.
After winning the toss, Gran Kaz Kings team decided to bat first. Openers Tim and Neel got off to a flying start as Kings put up 48 runs in just 4 overs involving the loss of 1 wicket of Neel (12 runs with 3 fours). Kings lost their skipper Hari for 8 runs at a position of 53 for 2 in 5 overs. This didn't affect the momentum of the Kings as Murray came in to bat and continued building on the platform laid by the Kings' openers, giving Tim sufficient support and ensured that the current run rate stays on track.
Tim scored 37 runs with 7 fours and 1 six whereas Murray smacked 32 with 3 sixes and 2 fours. Kings were at a solid position of 90 for 2 in 10 overs before 3 wickets (including Murray and Tim) fell in quick succession leaving Kings in a spot of bother. The run rate slowed down but Tarak played a crucial knock off 27 runs (involving 2 fours and 1 six) and was supported by Robbie and Jonathan who ensured Kings did not face a collapse.
In the end Gran Kaz Kings reached an impressive total of 152 for 6 in 20 overs along with a contribution of 29 extras from Lakstars.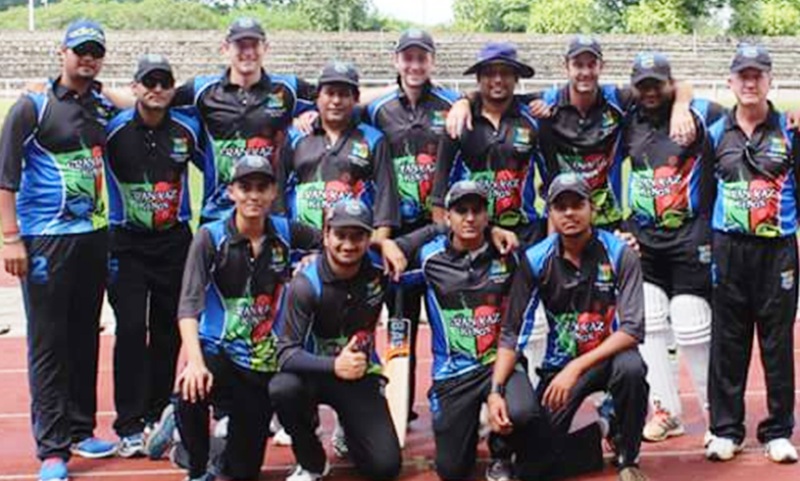 For Lakstars Sohan picked up 3 wickets for 31 runs, Suranga 2 wickets for 33 runs, supported by Shashika 1 for 22 and by Dharma who bowled another tight spell conceding just 15 runs but without any wickets.
The Lakstars openers started cautiously in their run chase putting on 22 runs before Aruna fell for 6 and Thushita fell for 13 (2 fours) in the next over. Deciding to bowl his 4th over on the trot Hari bowled out Sanjeewa for 10 runs which was a crucial wicket for the Kings as they reduced Lakstars to 43 for 3 in 8 overs.
The 4th wicket stand then steadily started to build between Janaka and Suranga until Pradeep nailed out Suranga lbw in the 11th over for 13 runs getting hit for a boundary and a six in consecutive deliveries. The decisive blow came in the 15th over when Neel removed Lakstars skipper Janaka after his watchful knock off 26 runs which involved 2 fours and 1 six.
At that stage, Lakstars were 87 for 6 at the end of 15 overs. After that the upcoming batsmen were not able to keep up to the required run rate despite the lower order contribution from Sohan (13 runs) and Dharma (9 runs).
At the end of their 20 overs Lakstars finished at 115 for 9 wickets. For the Gran Kaz Kings Hari and Tim were brilliant with their spells of 2 for 14 runs and 2 for 19 runs respectively, supported by Neel, Pradeep, Ricky & Russel who shared one wicket each.
Gran Kaz Kings will play the final against the 777 team on Sunday July 26 at Stad Popiler and the match is scheduled to start at 1pm.